Skagit Financial PEOPLE
North Coast Credit Union believes our community thrives when everyone has the opportunity to achieve financial self-sufficiency which is why we partner with local organizations and non-profits to achieve this goal.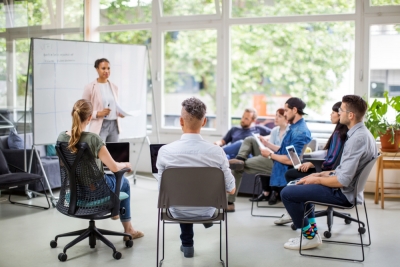 Out of our partnership with the Skagit Asset Building Coalition came the realization there is a need for better access to financial literacy for many Skagit County residents. The Financial PEOPLE Project, headed by the United Way of Skagit County, was created to fulfill this need. Its mission is PEOPLE: Peers Empowering Others by Providing Leadership and Education.
The Financial PEOPLE Project is an educational, peer-led financial literacy program for groups of low to low-to-moderate individuals and families. Participants can attend 6-week sessions presented by a peer mentor with support from NCCU staff and other local financial institutions on a variety of money matters including budgeting and debt reduction, bank services, savings, credit and credit repair, loans and checking accounts. Skagit County residents have the opportunity to be trained to be a peer leader, which gains them valuable job skills like leading a group, public speaking and working with a team.
Last year, North Coast Credit Union was awarded a grant from the National Credit Union Administration for Taking the Next Step pilot program. This program trained volunteers as credit coaches to provide participants one-on-one assistance to create a credit building plan aimed to establish, repair or improve their credit. Many of the volunteer credit coaches were staff from local non-profit organizations that work with low-income clients and staff of financial institutions like NCCU.
Whether you are just starting out, starting a family or planning for retirement, North Coast Credit Union wants to help you take the next step to be financially successful! Our member representatives are trained to be able to work with you from everything to a simple deposit to building your credit. To learn more about the Financial PEOPLE Project, please visit the United Way website.
To find out about our helpful financial tools and resources, please call North Coast Credit Union at 1-800-696-8830, or visit your neighborhood branch.
No Comments