Rest assured that your funds are safe and North Coast is strong. Click here to read a message from our President.
Beware of Text-Based Scams
We have received reports that fraudsters are using our name in text-based phishing scams. The texts include a link that leads to a site that requires members to input their banking information through a fake login screen. North Coast will never send a text message requesting you to click on a link and enter secure information. If you receive a text message like the one below, delete it immediately.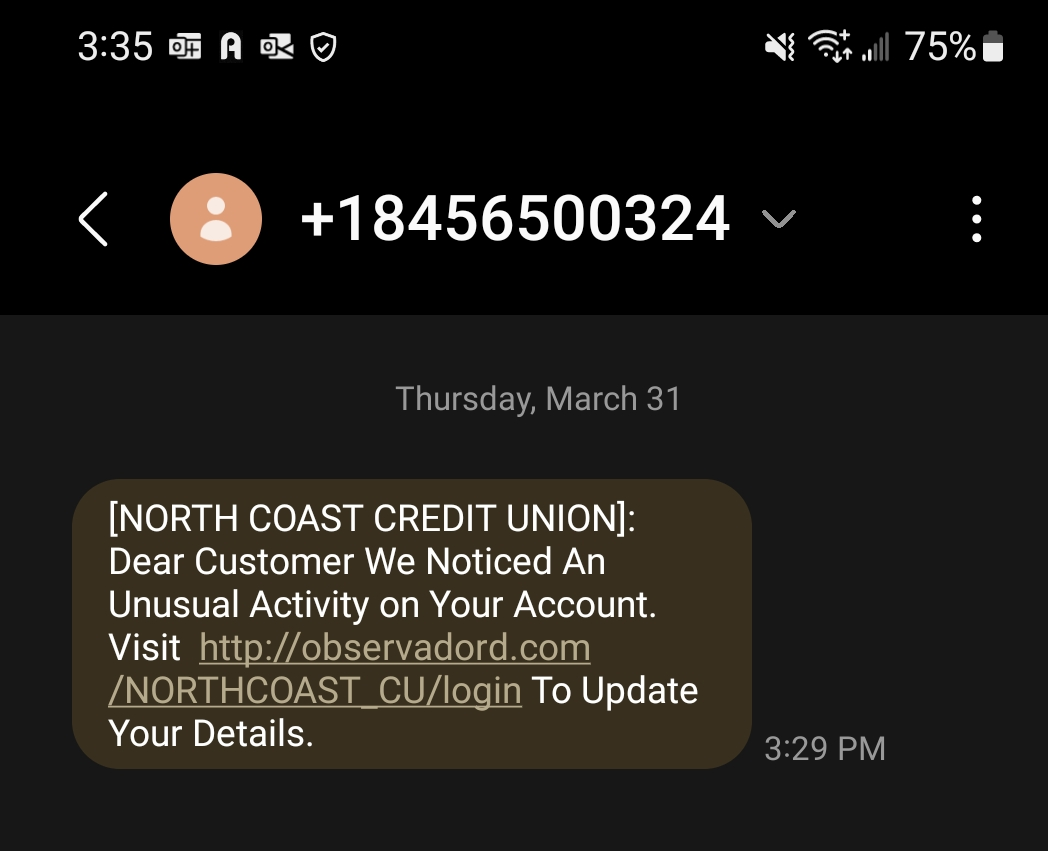 Please note the out of area phone number and the use of the word "customer". At North Coast, you are a Member, not a customer. Below is an example of a legitimate text from us.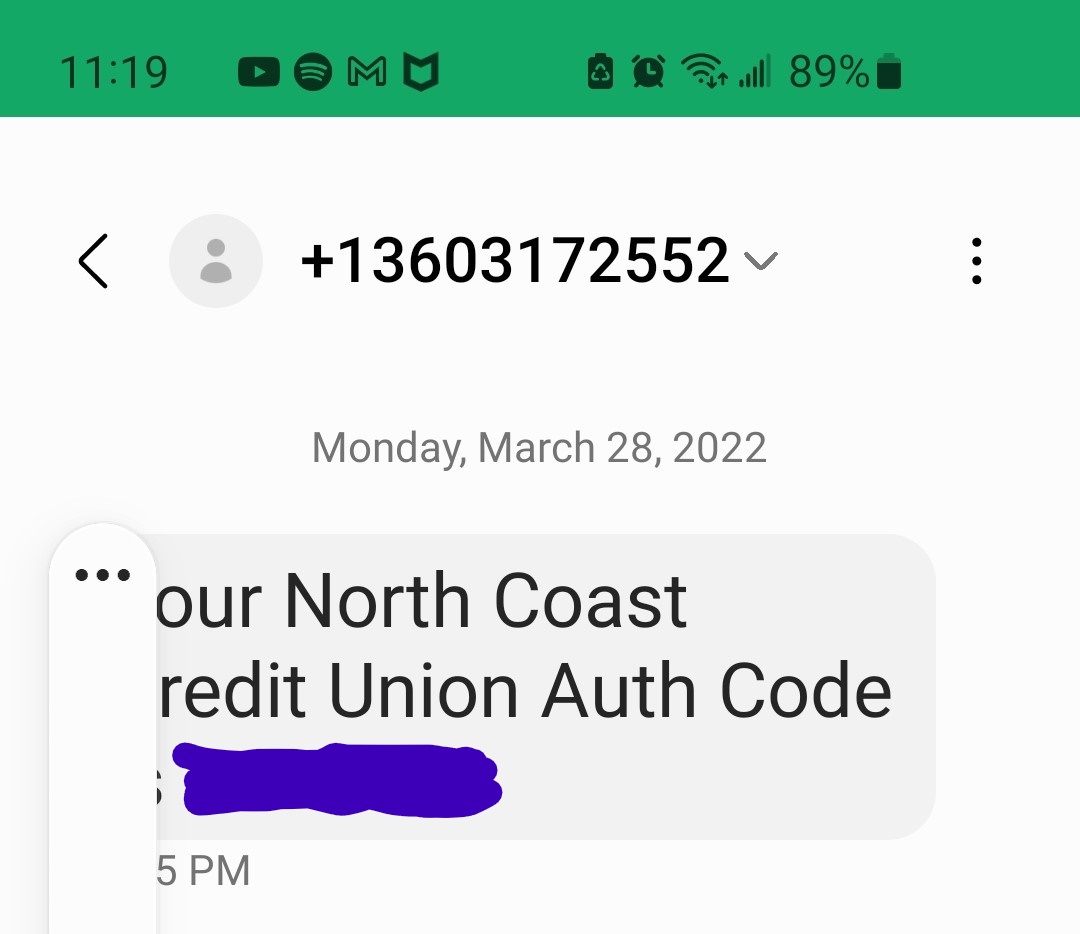 When in doubt, please contact us at 800-696-8830 to verify a text message's legitimacy. We're here to help. Thanks for being a member.