We are currently transitioning to a new credit card rewards platform and the rewards website is temporarily unavailabe. We apologize for any inconvenience.
Children's Museum of Skagit County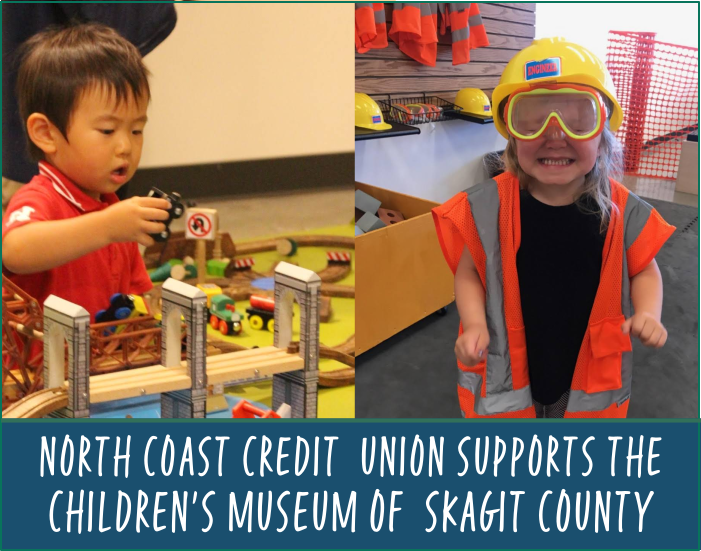 North Coast Credit Union supported the Children's Museum of Skagit County during their recent move to the new bigger and better location at the Outlet Shoppes in Burlington. Their new location is 15,400 square feet and includes new exhibits, STEM activities, climbing structures, new art room, reading room, celebration room, semi-truck, Main Street, train exhibit, sensory areas, water feature, music room, refreshed crane and more!
Children's Museum of Skagit County provides an interactive learning environment to promote, encourage and increase an understanding of the arts, science and culture among children, families, and educators in Skagit County.
Their new Main Street exhibit has a bunch of "businesses" that kids get to interact with like a dental office with a dental chair and different equipment for kids to play with. North Coast Credit Union will be one of the main sponsors for the financial institution on Main Street!
We're really excited to partner with an organization that provides a safe learning environment where kids can have fun while learning through STEM engagement and exhibits about various industries.
Join us in supporting the Children's Museum of Skagit County by visiting their new location or donating online.