Food First Responders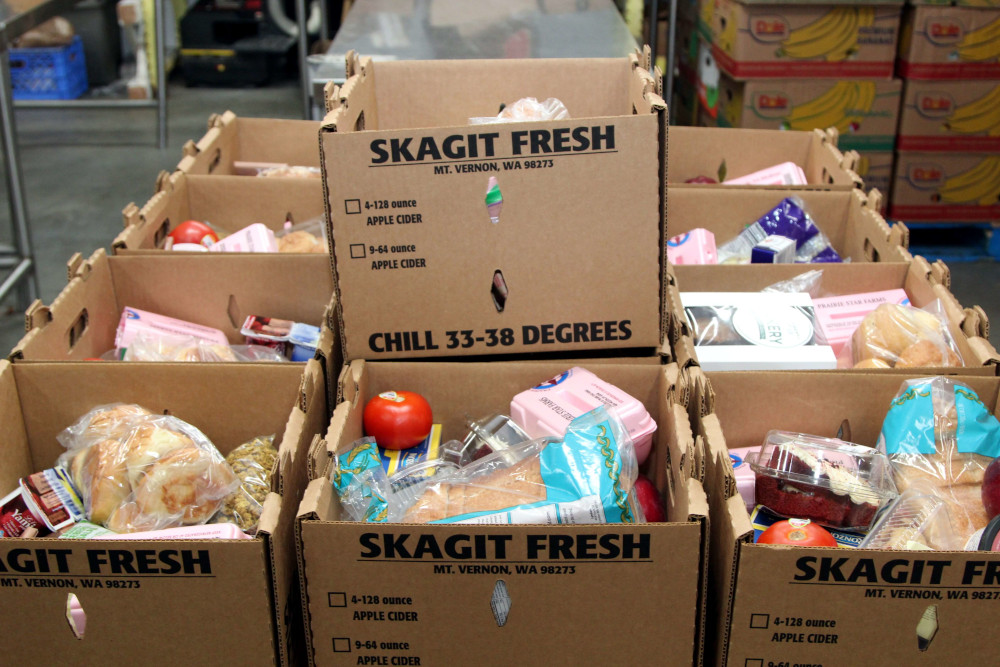 One of the core pillars of North Coast Credit Union's community impact is in making sure our communities have access to the healthy food they need to sustain themselves. Food banks are our first line of defense against people going hungry, during these times of financial hardship and social distancing.
We want to shine the light on the amazing work being done by two Food First Responders who are providing for our hungry neighbors in Skagit and Whatcom county.
"Helping Hands Food Bank of Skagit County began to see the impact of COVID-19 in early March. Before March, the average number of families we served per week was 750. In the first two weeks of March, that number spiked to 900. Reality set in: the distribution model we had would not keep people safe from infection, so we made the difficult decision to temporarily suspend operations to reassess our distribution options. Thanks to the great support of our community, we were able to reopen as a drive-through model and re-launch food distribution quickly.
Now, we serve an average of 3,600 families each week and we provided food assistance for 82,000 individuals in July. Helping Hands Food Bank of Skagit County is incredibly thankful for the support it's received in the community, and looks forward to continue serving anyone who is in need." ~ Nichole Long, Director of Development at the Helping Hands Food Bank
"The Bellingham Food Bank's response to support hungry families during COVID has only been possible thanks to a tremendous amount of help. Volunteers are packing 4,000 boxes of food each week. Partners like Bellingham School District, Volunteer Center of Whatcom County, YMCA, and WTA are helping in new and exciting ways. And staff from Whatcom Unified Command have helped keep us all coordinated.
Right now our food bank is supporting 2,000 households a week and we will need continued support throughout the pandemic. We feel we are still in the early stages." ~ Mike Cohen, Executive Director at the Bellingham food bank.
North Coast Credit Union raises funds for local food banks and food programs through fundraisers like the Thankful campaign every year with matching donations in November. If you want to support your local food bank, consider volunteering your time or hosting a food drive.