Rest assured that your funds are safe and North Coast is strong. Click here to read a message from our President.
Non-profit Spotlight: Center for Inclusive Entrepreneurship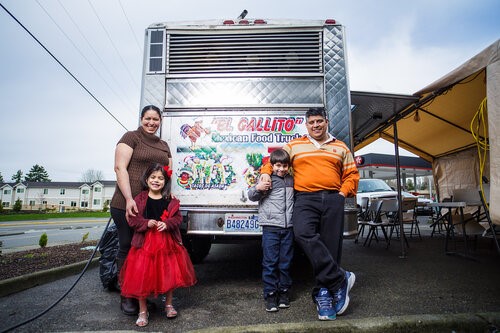 Small businesses are a large part of building sustainable and resilient communities, which is why we are proud to partner with the Center for Inclusive Entrepreneurship (CIE). This amazing non-profit organization offers business training, mentorship, and support to rural and underserved businesses and communities in Clallam, Jefferson, Skagit, and Island Counties.
CIE puts a priority on helping people with barriers to financial self-sufficiency and who have limited access to other business support. That's why they offer all their programs at no cost to the participants. They help budding entrepreneurs and business start-ups define their goals and develop a plan designed to help them overcome their challenges.
Their inclusive, individualized, and community-driven values make them a perfect partner for North Coast Credit Union. We have created a reserve fund in partnership with CIE so they can offer small dollar loan capital to emerging entrepreneurs in small and early stage food businesses. These loans are directed towards helping small business owners accomplish their dreams and support the local community.
"Nothing is more important to our Skagit Valley communities than reliable access to food," says, Marilyn Brink North Coast Credit Union's CEO. "The impact of the pandemic on global supply chains underscores the importance of keeping food local."
Mike Skinner, CIE's Executive Director, says "supporting small businesses that contribute to local food security contributes to our economic recovery in a way that gives people in the Skagit Valley more control over the local food system and the local economy."
If you want to know how you can help the CIE or make a donation, please visit their website at www.cie-nw.com/ for more information.