Operation Warm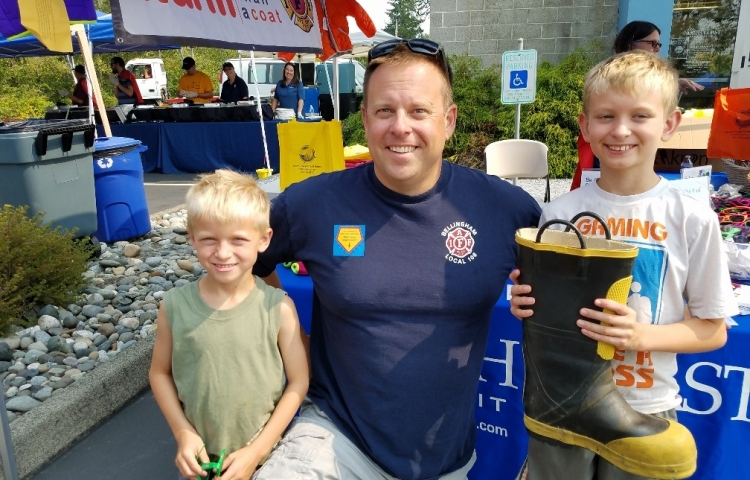 It is time for Operation Warm, North Coast Credit Union's annual fundraiser to provide warm coats for local kids in need. Operation Warm was created by firefighters and we are proud to support our local firehouse in their fund raising efforts. After all, our credit union began in the back of the Bellingham Fire House in 1939. We hope you will join us in providing coats to local children.
Operation Warm leads to so much more than just warmth for these children. We know that children do better in school when their basic needs are met. These coats help improve school attendance and academic performance, while boosting their confidence and overall wellbeing. These coats really mean a lot to the children that receive them.
Last fall, our generous members raised enough money to purchase new coats for three classrooms. With your help, we can accomplish this again.
Here's how you can get involved:
Support our annual Operation Warm Fundraiser with a donation. $20 purchases one new coat and North Coast will match donations—coat for coat. We gratefully accept donations at all neighborhood branch locations, by phone at 800-696-8830, or you can also donate online at www.operationwarm.com. To make sure your gift is used locally, indicate Local 106 on your donation.
Is your child's or grandchild's report card laying around from end of year? Bring it in and participate in our "Learn to Save, Learn to Give" Report Card Rewards program. When a child brings in their report card, we put $5 into their Savings Account. We match that $5 with a $5 donation to Operation Warm. Kids are proud to know they are helping keep other kids stay warm also love the "I helped Keep Kids Warm" sticker. Report Card Rewards are a great way to get kids involved in helping others!
As we celebrate our 80th anniversary, North Coast Credit Union honors our history while continuing to look forward. Thank you for helping us give the gift of physical warmth and a brighter future to children in our community.
No Comments