Per the state mandate masks are required when visiting our branches. Thank you.
Report Card Rewards And Operation Warm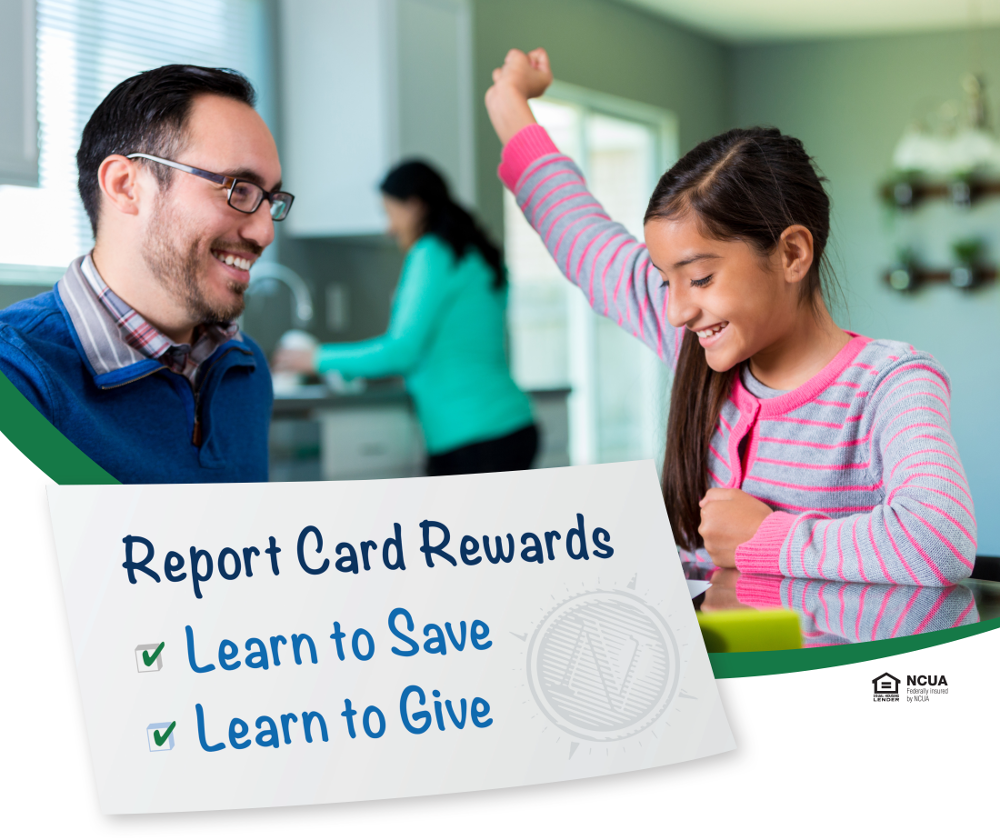 North Coast Credit Union Gives an A (and Cash) for Effort
Don't just put that report card on the fridge - bring it to your local North Coast Credit Union for cash! When students, ages 5-18, bring in a report card (regardless of grades earned), we will deposit $5 into their Youth Savings Account and donate $5 to Operation Warm. This a great way for kids to Learn to Save, Learn to Give to those in need.
Our Youth Savings Accounts require an adult co-owner. Parents or guardians can easily open these no-fee accounts with just $5. Simply bring in last semester's report card to get started saving today. It might just get your student excited about school!
Operation Warm is an organization that distributes brand new coats to area students. Imagine an entire class getting to pick out a coat in their favorite color. Operation Warm knows that providing winter coats to children in need not only keeps them warm, but improves their self-esteem, social acceptance and overall well-being.
Firefighters from Local 4111 in Skagit County and Local 106 in Whatcom County partner with Operation Warm every year to help them raise funds. The firefighters attend the North Coast Credit Union Member Appreciation BBQs to help raise awareness with our members. Last year we were able to raise enough money to purchase coats for two classrooms!
North Coast Credit Union cares about the children in our community. With the addition of the Learn to Save, Learn to Give program and your help, we will be raising cash for kids all year long!
Disclaimer: Report Card Rewards are available to all children ages 5 to 18 with a Youth Savings Account. Co-owner required.
No Comments